How We Review Products
Here at TennisRacketBall, we work very hard to bring our readers the best recommandation on tennis gear, accessories, and products. We understand that, as a player, you want the best experience on the court, and you are probably tired of the constant marketing campaigns trying to sell the new shiny thing that promises to turn you into the next tennis star but underperforms the minute you get your hands on it.
Navigating on your own in an overfilled product market can be just as overwhelming as learning complicated technical skills; that's why we made it our mission to provide you with trusted reviews and useful information. One thing is for sure; whether you are a professional athlete or a newbie in tennis, we are here to cheer you on by answering all of your questions with easy-to-follow instructions.
Why You Should Trust Us
Our mantra on TennisRacketBall is "keep it simple, keep it honest."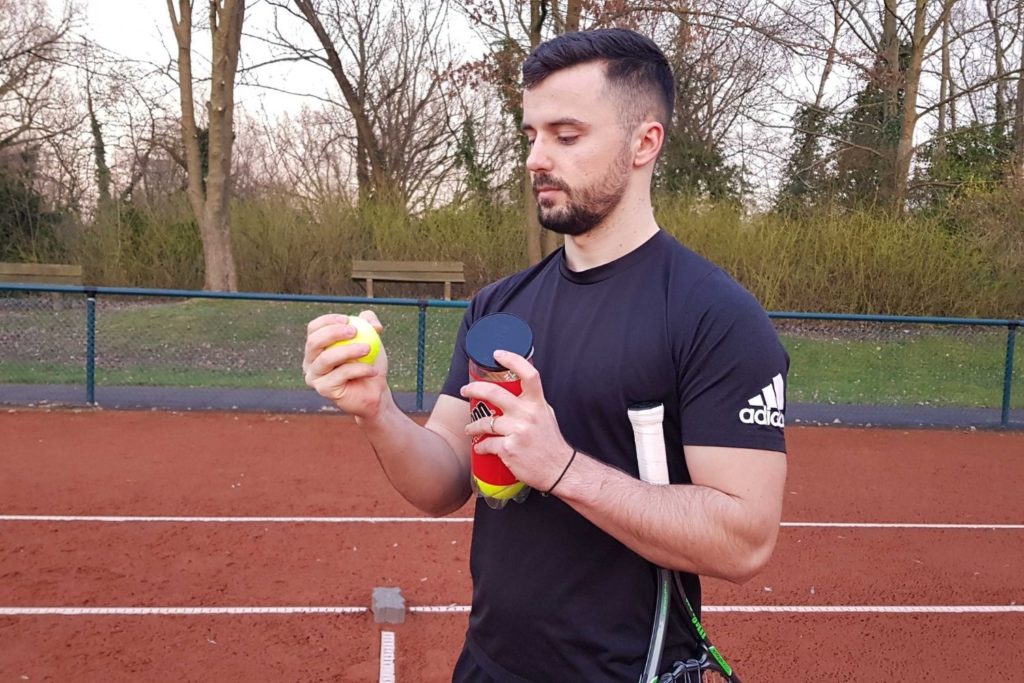 We try our best to break down all the processes of how we select and rate different products by also explaining how it affects performance and the science behind it. To test the products, we do deep research on the market and buy the products ourselves, a process that can last for weeks or even months.
On those occasions that we receive a free product, we always make sure to disclose that information to our readers and give our honest opinion, as per usual. We do not accept PR packages or different products in exchange for positive, misleading reviews. All of the thoughts and opinions are our own, and to make sure our reviews are as objective as possible, we also make sure to include consumers' feedback whenever possible.
What We Do
Are you looking for the best tennis balls on the market? Or maybe a good but inexpensive racket to start out your tennis journey? You may need some help with learning basic skills on the court or how to improve your training strategy. Surely, advanced and professional players need only the best gear but have no time to lose experimenting with different products. In all cases, we got you covered.
Our team of expert writers and editors is very involved in the research phase, and they make sure to try products, so they have firsthand experience before putting their thoughts into paper. In our recommendation, we always consider a broad range of players to make sure that everyone has at least one suitable choice. That's why we ensure to include different categories regarding game level, gender, monetary value, etc.
Our job requires us to spend a lot of time on the court or spending hours on in-depth research on different topics, so we always make sure to include different easy-to-follow guides so that you can take your tennis game to the next level.
How We Test Our Products
To ensure that we give only our best recommendations, we set up a step-by-step evaluation system with strict measurement standards. It is our responsibility to get our hands on the products before reviewing them. However, with so many different brands and options, it's impossible to try them all.
That's why, first and foremost, we dive deep into the market to look up the user experience and feedback on the products of the same categories. After picking up a bunch of the best-rated tennis gear, we test them based on a few specific features of each;
Tennis Rackets
Play-testing tennis rackets is an intensive process, which also requires specific knowledge and a good skillset on the court. We base our reviews on three important standards;
Performance is always determined by the racket's technicalities, like weight, swingweight, balance, tension, head size, length, grip size, etc. Depending on the game levels and strategies, we determine what kind of player a specific model would suit the best.
Playability is affected by different factors such as maneuverability, response, comfort, control, power levels, etc. That's where our expertise comes into play to help us determine the best model possible for each category.
Price. We always make sure to consider different budgets when coming up with new suggestions. One thing is for sure; you'll be putting your money into products that provide the best value.
Tennis Balls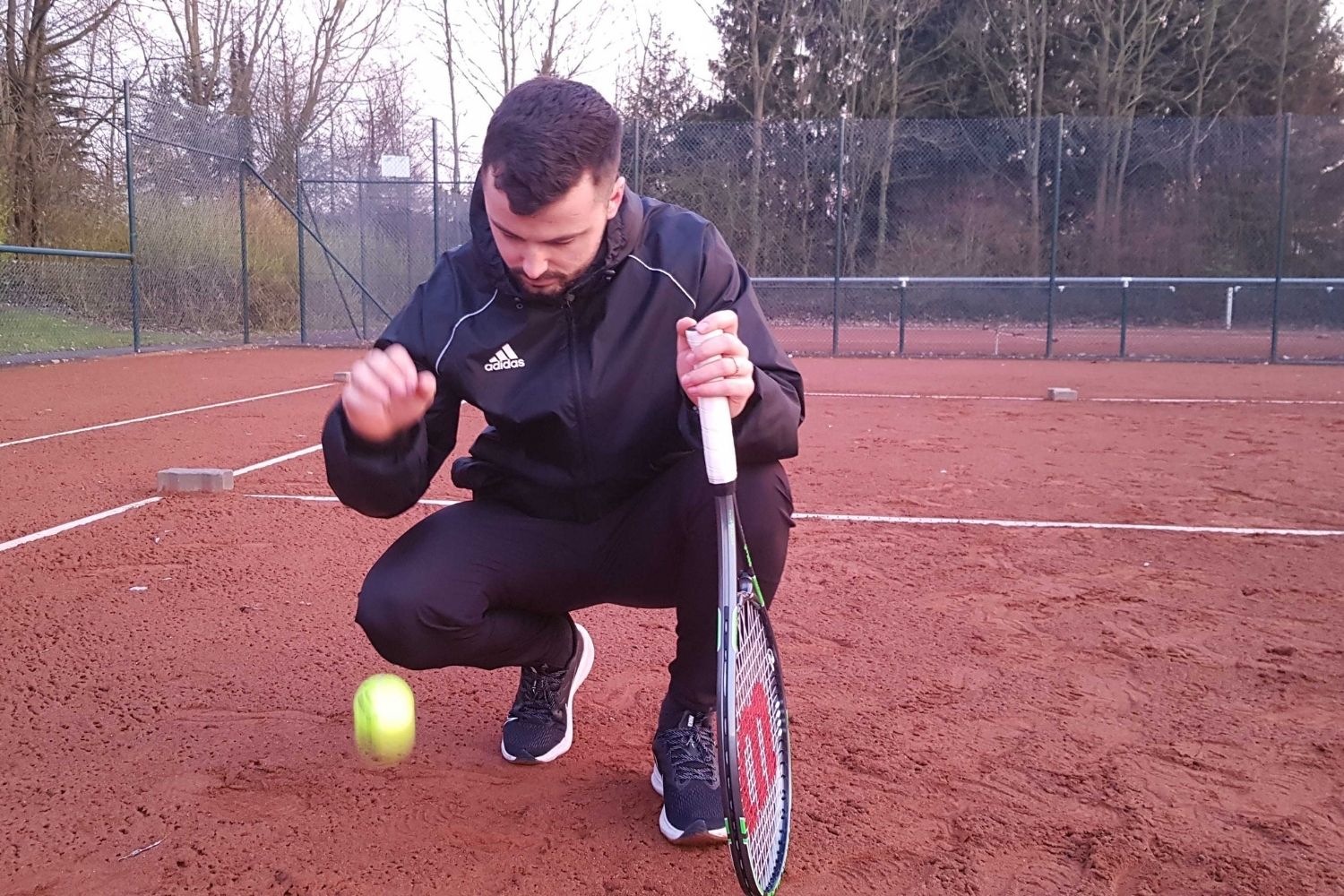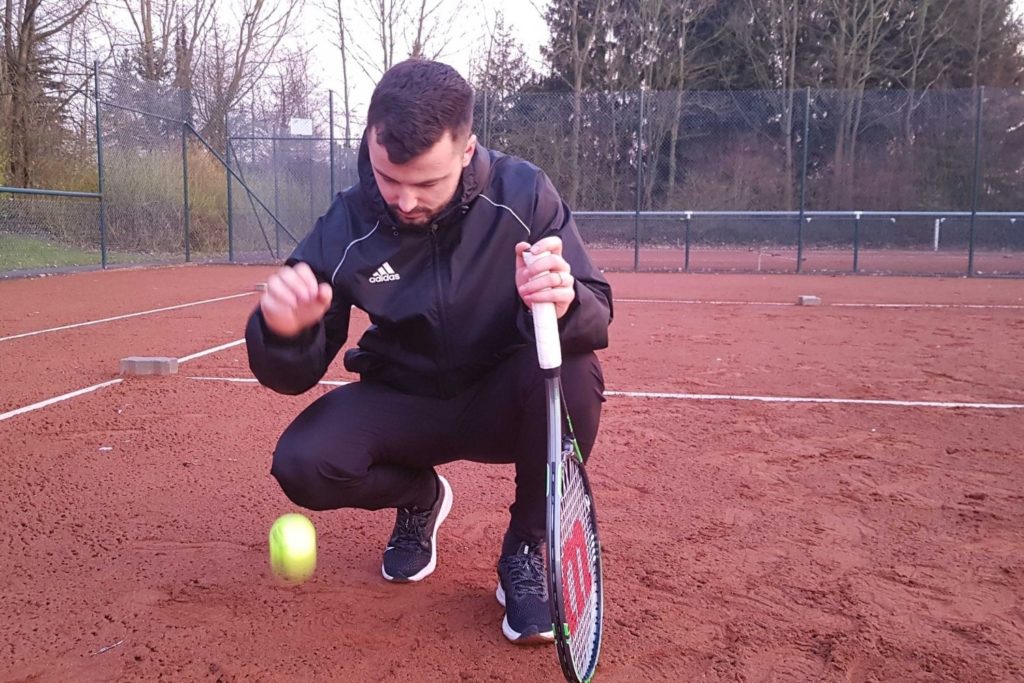 We are dedicated to finding only the best options when it comes to tennis balls, so to come up with our suggestions, we make sure to combine our knowledge while also testing them ourselves. To review different models of tennis balls for different categories, we make sure to look up at;
Performance depends on different specifications like weight or pressure.24 hours before the playtest, we unpacked the balls and left them in a controlled temperature room. This ensures that the balls are acclimatized so that the weather elements won't affect playbility.
Color observation. Manufacturers use color and letter codes to determine the skill level or age group the balls should be used. It's important to us to always make a clear distinguishment on this feature, so even beginners and children can play tennis safely.
Durability. Considering the long period of time we run playtests and the consumers' feedback analysis, we are pretty accurate in predicting the longevity of tennis balls.
ITF / USTA approvement. The stamp of approval from the major tennis governing bodies guarantees quality, long-lasting bounce, and consistent performance. By large, we try only to pick balls that have the IFT or/and USTA approval.
Tennis Shoes
We run tennis shoe playtests for at least a month so that our reviews would be as precise and honest as possible. First and foremost, we pick a bunch of models based on our personal experience and market research data. Our standard procedures include the evaluation of a few important criteria, as listed above;
Cushioning and comfort. We take notes on how the shoe is able to rebound and protect the feet during harsh contact with the ground.
Arch support. We always exclude this information so that players can pick up the best option that will ease the pain and lower the pressure, depending on their arch anatomy.
Stability. We test different metrics of the shoes in specific tempos to evaluate support, stability, and responsiveness, as well as the ability to prevent bending.
Traction. We compare the quality of different materials, structures, and outsole patterns to evaluate the grip of the shoes.
Type of shoe. We test and compare the same models of shoes in different types of courts by using different tempos. This is how we evaluate the landing comfort and also categorize the type of surface the tennis shoe is best suited for.
Other Equipment
We have tested a diverse range of tennis equipment, from bags to sunglasses to hats, etc., always keeping in mind the players' needs on the courts. The most important features we look up to are quality and performance when making up our selection lists of recommendations.
We use the same system of evaluation and test all of the different gears ourselves. In all our reviews, we always add valuable background information so that our readers can make an educated choice based on their needs and preferences. Players of all levels can find different models and categories of tennis gear at various price points.
We Do:
Here's a summary of everything we do before testing or featuring a product on our recommendations;
Market research.
More often than not, it takes weeks even to sort out the best-rated models on different products. Our goal is to bring the best that the market has to offer instead of just cherry-picking famous and well-established brands every time.
That's why we heavily rely on consumers' feedback to be insightful on the performance of the products, as well as users' satisfaction levels, complaints, and return rates.
Study the brand credibility.
The history and reputation of a brand are very important factors that we look up to before even deciding to test one of its products. No matter how big or small a company or a retailer is, we evaluate their credibility level, quality standards, and consumer service.
ITF / USTA approval (when possible).
It is always good when a product has been tested and approved by two of the biggest tennis institutions in the world; the Internation Tennis Federation and the United States Tennis Associations. However, that's possible only for specific equipment, like balls or rackets, to which these organizations run tests by a large team of experts.
Analyze the advertising's claims.
Sometimes, a product that seems too good to be true is, in fact, just that… too good to be true. Marketing campaigns in tennis can be quite aggressive, and if you add a star athlete factor endorsing products, the temptation can be real.
We do take into consideration all of the advertisement claims on the product; however, we make sure to put their claims to the test and debunk unbiased claims when needed. Of course, we also never forget to give credit when credit is due.
Seek experts advice.
Research, research, research… That's the holy Grail when writing full, in-depth reviews. We don't claim to know all, and we are always open to expert advice from engineers in manufacturing factories, medical experts, nutritional scientists, tennis coaches, trainers, professional players, etc.
Consider the different backgrounds of players.
Our niche might be specific to tennis, but we write for a broad range of tennis players from all backgrounds, regardless of skill levels, age, gender, game style, etc. All of our reviews include inclusive categories or are made specifically for a certain group of players.
Look into the pricing options.
Whether you want a premium version of a product or are looking for the cheapest option, rest assured that we've always got you covered. Mixing high-end brands with less known companies, as well as including a wide range of categories, makes it easier to put up a recommendation list in various price points, suitable for almost everyone.
We Don't:
Do sponsored reviews by brands or retailers.
We are not here to advertise for brands or to act like their PR agents. All of our reviews on products are honest, raw, and unfiltered. We intend to keep it that way; that's why we don't accept sponsorships of any form.
Recommend products without researching or testing them first.
Our review process can last for weeks at a time, so it's safe to say that we don't take our job lightly. If you decide to buy something that we have recommended, rest assured that we have researched and tested that product first, so you don't have to.
Go against experts' advice.
We keep ourselves updated with the latest studies and always make sure to include well-researched information in our reviews. Trends might come and go, but here at TennisRacketBall, we value education more.
Most Importantly – Radical Transparency
We don't care who endorses a product or what brand labels it has on top of it. There are more than enough marketing campaigns already, but we are not here to do that. Intentionally, we have decided since day one not to work on commissions because our goal is, to be honest, and transparent with our readers.
The reason is simple; we want you to keep coming back! Most importantly, we want you to feel like you can rely upon and trust our recommendations every time you look up a new article. That's why we do things our way; by testing the products ourselves, researching the consumers' feedback, and making sure always to include the best deals.
Review Board and Fact Checking
The TennisRacketBall board is a team with expertise in different fields who all share a passion for tennis. Their job is to produce high-quality content in a way that is easy to understand and follow through. They aim to help the readers take their games to new levels by providing the best advice and recommendations based on research and testing.
Mario Musa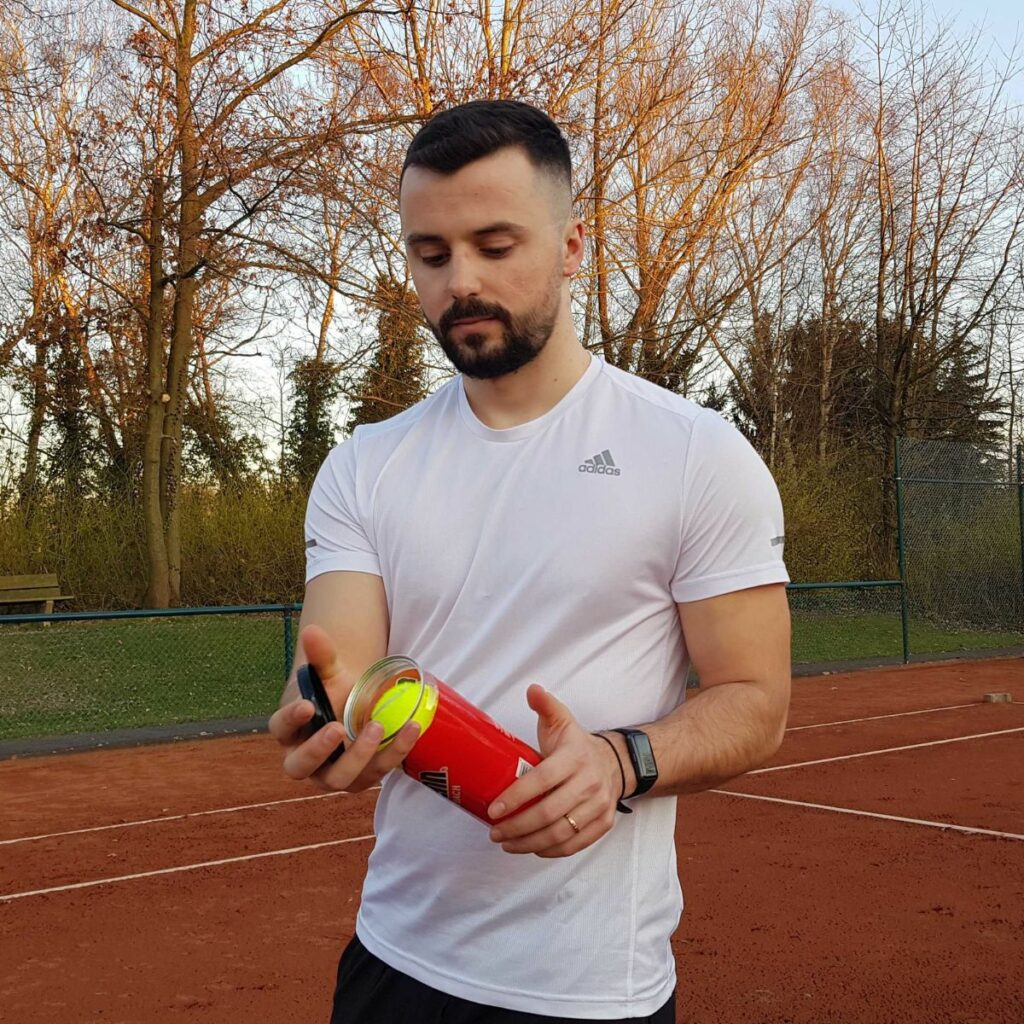 Mario Musa is a professional tennis instructor who is experienced in coaching players of all levels, from beginners to professionals. He is certified by the United States Professional Tennis Association and offers private lessons, group clinics, and camp programs for junior players. Mario also dedicated a great part of his time to reviewing and testing different tennis equipment and writing instructions articles for our website.
Klevisa
Klevisa is a professional writer and editor with a passion for tennis. She has worked in a variety of different publications, both online and in print. Her skill set and rich experience in the media make Klevisa a great contributor to the research and fact-checking process, as well as writing reviews and instruction articles.
Denis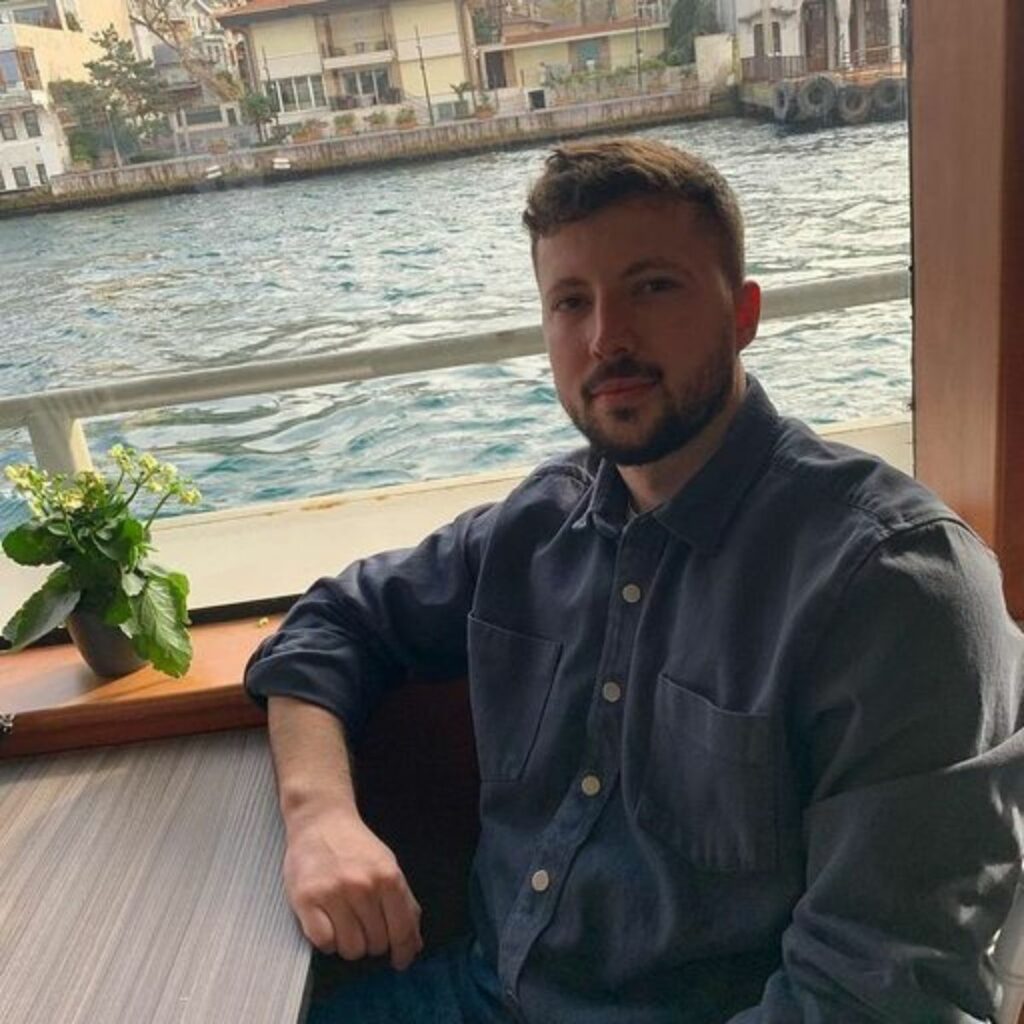 Denis is a content manager, editor, and digital media specialist, with years of experience in the publishing industry. He is also our SEO expert and has a special talent for promoting content on different social media channels.
Eldolina
Eldolina is a professional writer and journalist with six years of experience working in the media and the publishing industry. She has worked in the sports journalism field and has a keen interest in tennis. Her contribution to our website includes researching, fact-checking, and writing different pieces of articles, including reviews and how-to instructions.
How We Make Money
We are part of the Amazon Services LLC Associates program, meaning that we make an earning every time you make a purchase by clicking on the link at the retailer site. We stick with trustworthy retailers who have been on the market for a while now and have good records of their reliability and consumer care.
Our Mission
Our mission is to help and empower players of all backgrounds to improve their skills in the game. That's why our content always has the best advice with follow-through instructions, honest reviews, and recommendations that provide an all-in, reliable source of information where you can learn about everything. Whether you are a fresh beginner or an experienced professional, we are happy to know that we have encouraged you to keep up with your tennis journey.