Practice makes you perfect. As cheesy as it sounds, this is especially true in tennis. In order to master your skills, it takes a lot of dedication, sweat, and patience in the court. The best pressureless tennis balls are essential in practicing and help you up your game and make practice more fun.
There are a few things you should consider regarding the tennis balls you choose for practice. The two main types of tennis balls are pressurized and pressureless ones, each used for different purposes. The best ones for practice and ball machines are pressureless tennis balls, which will help you tremendously master your shots and slices. 
Keep on reading to find out all you need to know about these types of balls. If you are looking to purchase some, this article will also help you find out which are the best pressureless tennis balls, for different categories, according to your needs and wishes. 
Best Pressureless Tennis Balls Reviewed
With so many available options, choosing the best pressureless tennis balls can make your head spin. We've researched and curated this list of the best pressureless tennis balls choices for ball machines, intense practice, and more. We based our selections on brand reputation, durability, performance, USTA approval, and value.
Pressurized vs. Pressureless Tennis Balls
You might be asking yourself about the differences between pressurized and pressureless balls and why does it even matter?
Pressurized balls are best used for competitive matches. They are made of lighter material, using a high level of air pressure, which makes them feel very lively during the game. These balls have a high bounce, great spin response, and speed. But they also have a major downside, and they lose their features very fast. The moment a pressurized ball is fresh out of the can, it immediately starts losing air compression and, as a result, loses all of what makes it great. The pressurized ball's lifespan varies from a couple of hours to two weeks at max, depending on the force and impact, during the hit. 
Pressureless balls are the best fit for tennis practice. They are usually solid inside, made of a thicker and more firm material, making them feel heavy and even "dead". For that very reason, pressureless balls require more physical force during the shots. They may gain more bounce with time, but their spin and speed are considerably lower than pressurized ones. 
 A major advantage of pressureless balls is their durability; they are often considered "eternal balls" since they don't wear out and last for a very long time. 
When to Use Pressureless Tennis Balls
You might consider purchasing pressureless tennis balls as your wisest and best option in case you fall into one of these categories: 
Practice purposes: It will help you improve your skills and physical strength, improve your hand-and-eye coordination, etc. 
Tennis balls machine: Pressureless balls can be of great use in this case since they are cheaper, last longer, and are durable. It makes them perfect for throwing tons of them in a ball machine and starting practicing on your own. 
Casual games: If you are rarely seen on the court, it makes no sense to spend hundreds of dollars on pressurized tennis balls that will wear out in a few days. You won't have the same problem with pressureless balls, which will retain their shapes and sizes for months, or even years. This way, you will still enjoy tennis casually while saving some money. 
What to Consider when Buying Pressureless Tennis Balls
Not putting much thought into the ball you buy for tennis practice is a mistake that will cost you extra money and waste time and energy. Many brands and options in the market fit different needs and requirements, which makes the selection overwhelming. That's why we are here to help, by bringing the best tennis ball for different players.
Before making your purchase, I recommend you keep in mind some important factors regarding pressureless balls. The information is essential to learn more basic information about the main features of pressureless balls and how they can help you master your skills. 
Durability 
This is probably the most important thing to consider before buying tennis balls. You don't want to waste your money on balls that can barely take a hit or two. 
As I mentioned above, pressureless balls are known for their durability, and they don't break down easily. That's why you can differentiate between the quality of different brands by how long their pressureless balls last. The longer, the better. 
Tiers
The ratings that the manufacturers put on the balls regarding the level of quality are called tiers. This helps players easily tell apart high-quality balls that perform great on the court from low quality, which are less reliable. 
The USTA (United States Tennis Association) is the one that rates tennis balls according to their quality and performance. The scale goes from 1 to 5, being 1 the highest quality and 5 being the lowest. 
Price
Obviously, a top-tier one ball is way more expensive than lower-tier balls, which don't perform well. Usually, all players are provided with tier 1 balls in professional tournaments. But we are not all tennis stars, are we? And who likes to spend a lot of money just for practice? That's right, no one does! The good news is that no one has to. 
Based on your level skills, especially if you are a recreational player, it's better to choose beginner or intermediate tier balls. Don't worry, the quality is still good, and the lifespan is even better. However, if you are a professional or aim to be one, then tear one professional, or level two intermediate are the way to go. 
To make the choice easier for you, I have tested and reviewed the best pressureless balls. Check them out, and I am sure you will find just the one that fits all of your needs while still sticking with your budget. 
Regular Duty vs. Extra Duty 
The type of court surface you are playing in is a very important factor to consider before purchasing the right tennis ball for you. The surface you are playing on indirectly impacts the ball's performance, playability, and durability. 
Depending on the type of court you are playing in, pressureless tennis balls can be
Regular duty – perfect for clay or indoor courts. The outer layers of these balls are made with thinner and softer materials.
Extra duty – fit for hard courts, that are usually made of concrete surfaces. These types of balls are manufactured with firmer, thicker outer layers and are highly durable.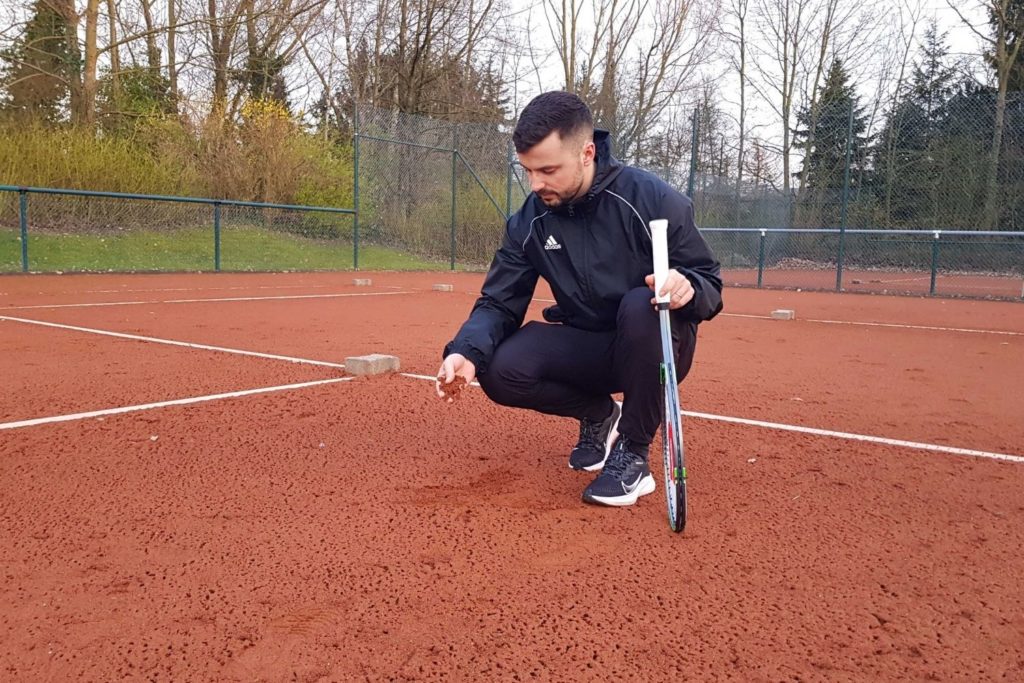 Altitude
The altitude of the court you are playing in is something you should keep in mind before purchasing tennis balls, as it greatly affects the level of bounce. When playing with pressureless balls, you don't want a ball with a too high bounce. So in case you live high above sea level, it's better to choose a ball with a lower bounce level. 
Our Verdict
During my review, what stuck out the most to me was Penn's Pressureless Tennis Balls. They have outstanding quality and performance, which can help you upgrade your skills to a whole other level. Penn's balls can be used in all types of courts and ball machines, making them also a convenient choice for a wide range of players.
Another favorite is Tourna Pressureless Tennis Balls, which emulate the feeling of a pressurized ball. They have a very good performance and playability, which stood out to me during the playtest. 
Last but not least, I would like to mention Wilson's Pressureless Balls. This brand never disappoints; the new technology they use during the manufacturing process is really impressive. Their balls are extremely resistant and durable, making them perfect for intense tennis practices. 
How We Chose The Best Pressureless Tennis Balls 
For the making of this list, I went through a long testing process to come up with the best options possible. The main factors that I considered to determine what makes a good tennis ball great are durability, playability, and performance. 
This list has a few different categories, which can apply to a wide range of players, making it easier to choose based on what you need most. 
Almost all of these tennis balls can be used in the ball machine for solo tennis practice. This was an important factor in the selection, considering that pressureless balls are used mostly during training sessions. The detailed specifications will make a choice easier for you, and you'll know exactly what to expect from each one. 
FAQs
Take a look at some frequently asked questions below about how long pressureless balls last and how to practice with them.
Q: Is it OK to practice with pressureless tennis balls?
Yes, pressureless balls are in fact designed for practice purposes. They have a very good bounce and can be used on all types of court surfaces. One of the best pressureless tennis balls for practice is Penn Championship, which is designed to last longer.
Q: How long do pressureless balls last?
Q: Which pressureless tennis balls are best?
The best pressureless tennis balls are the ones that offer the best performance and durability. Penn Championship and Tourna Pressureless Tennis Balls are two of the best options on the market. They are both designed for practice purposes and can last a long time.
We are sorry that this post was not useful for you!
Let us improve this post!
Tell us how we can improve this post?