If you are looking for the best rackets for one handed backhand, you have come to the right place to master this stroke. This article will give you a wide selection of recommendations and show you the racket's strengths and weaknesses, which will surely help you find the perfect choice for your single hand backhand.
Using a one-handed backhand grip includes the reach, mobility, maneuverability, topspin, and less predictability in your slices for your opponent to read. Your slices and volleys will generally develop better while practicing this grip than if you favor the two-handed counterpart. From Roger Federer to Steffi Graf, many of the greatest pros in tennis have mastered this stroke. So there are a plethora of technical reasons why you should too.
Below we have put together a list of the seven tennis rackets with what they're ideal for to make it easy for you to find the build you need, so stay with us till the end!
Best Rackets for One Handed Backhand Reviewed
With so many options on the market, choosing the best rackets for one handed backhand can be a challenge. To help with the selection process, the following list features some of the best recommendations for tennis rackets in an array of types and models at various price points.
What to Consider Before Buying Rackets for One Handed Backhand
Getting started with the one-handed backhand grip in tennis is not as easy a task as you may think. It is a grip that requires a lot of skill, strength, and, most importantly, practice. So there are a few things you should consider and pay close attention to regarding your racket to make handling this grip easier for yourself.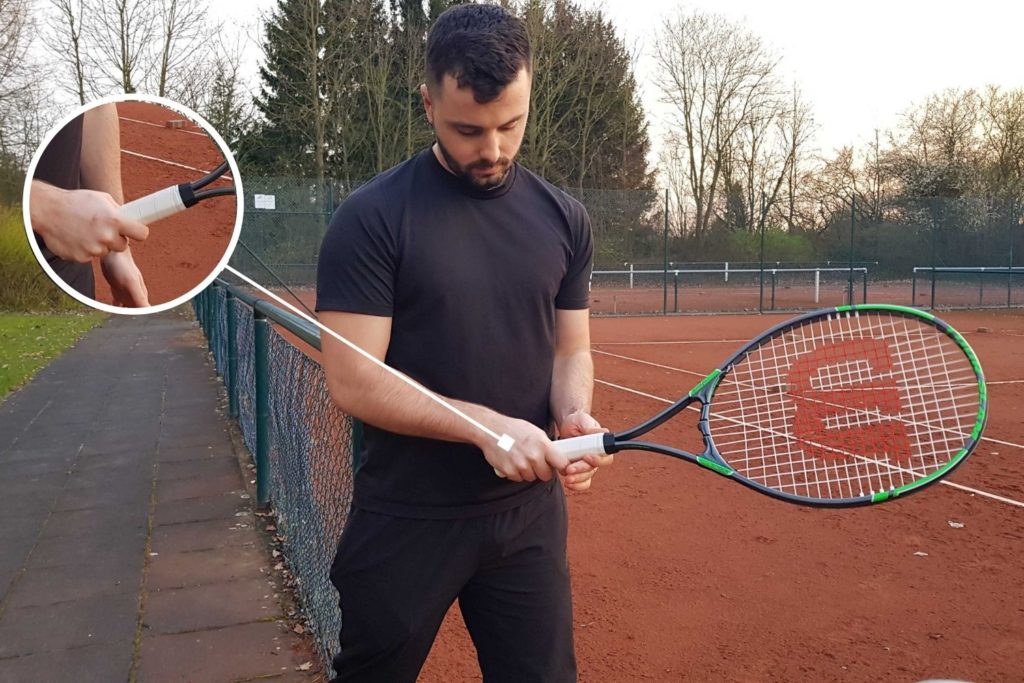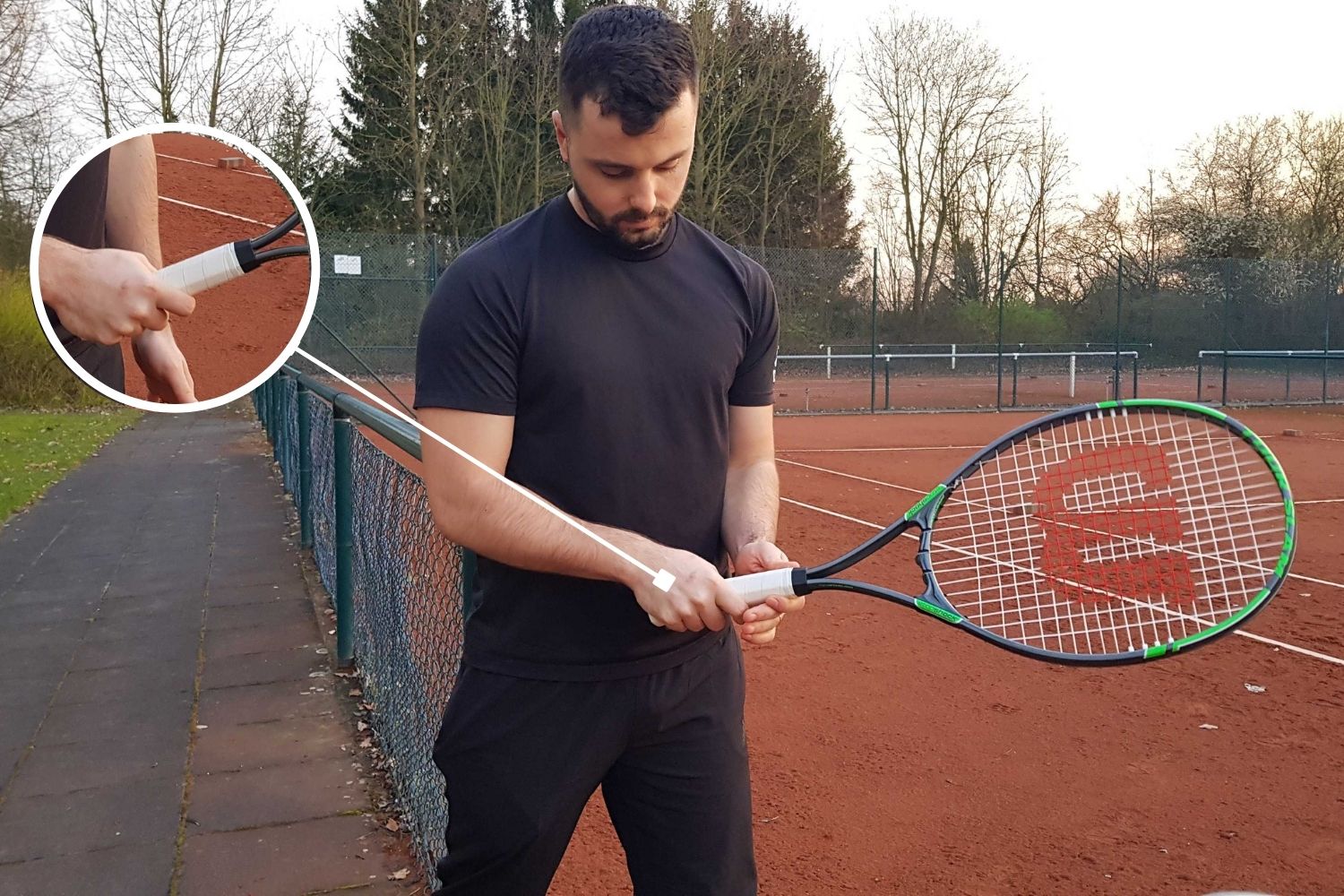 Grip Size
Tennis rackets come in different grip sizes, translating to a difference in the handle's thickness. Choosing the right tennis racket grip size can prevent injuries, prevent faulty stances from developing and make your experience more comfortable. What the "right" size mostly comes down to personal preference, so pick one that feels the most suitable for you.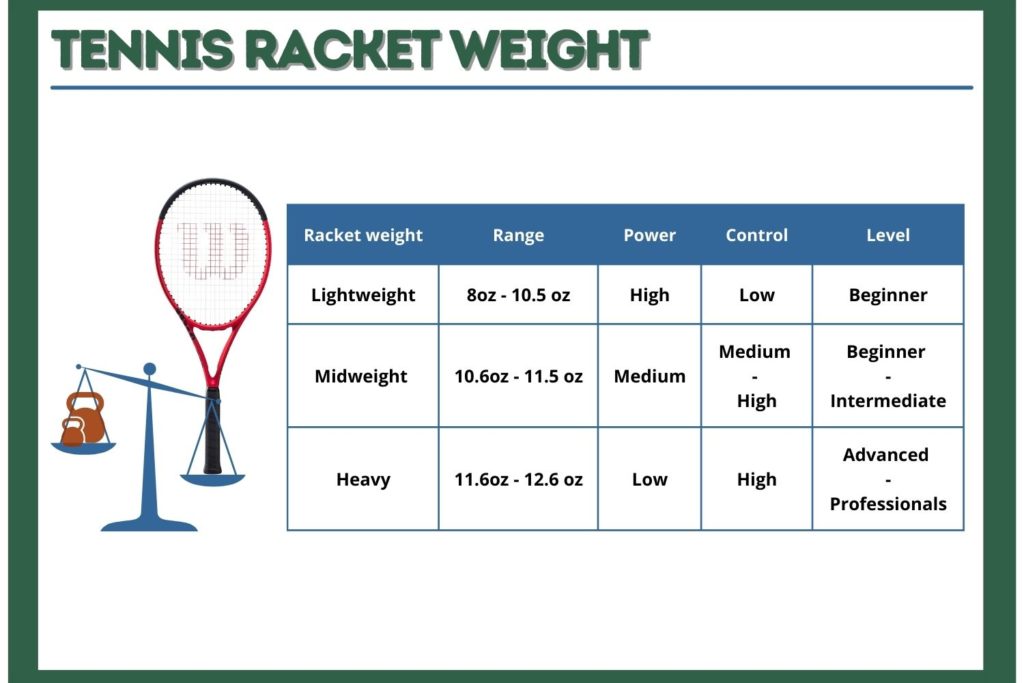 Weight
You should also pay close attention to the weight of the racket. If the racket is too heavy for you, it will be more strenuous for you to use. Moreover, it may even make you more prone to injury as it will be more difficult to control and handle. 
The most important thing to consider when buying a racket is that its weight should make it easy enough for you to swing while also having sufficient control. Usually, rackets are measured with the strings attached, but if the string weight is not included, you should be mindful that they add about 0.6 ounces (18 grams) once strung.
The 10.6+ ounces (300g+) range is ideal for the backhanded grip, but it may be too heavy for beginners and early intermediate players, so pay attention to whether it works for you; we have many selections below the 10.6 range below.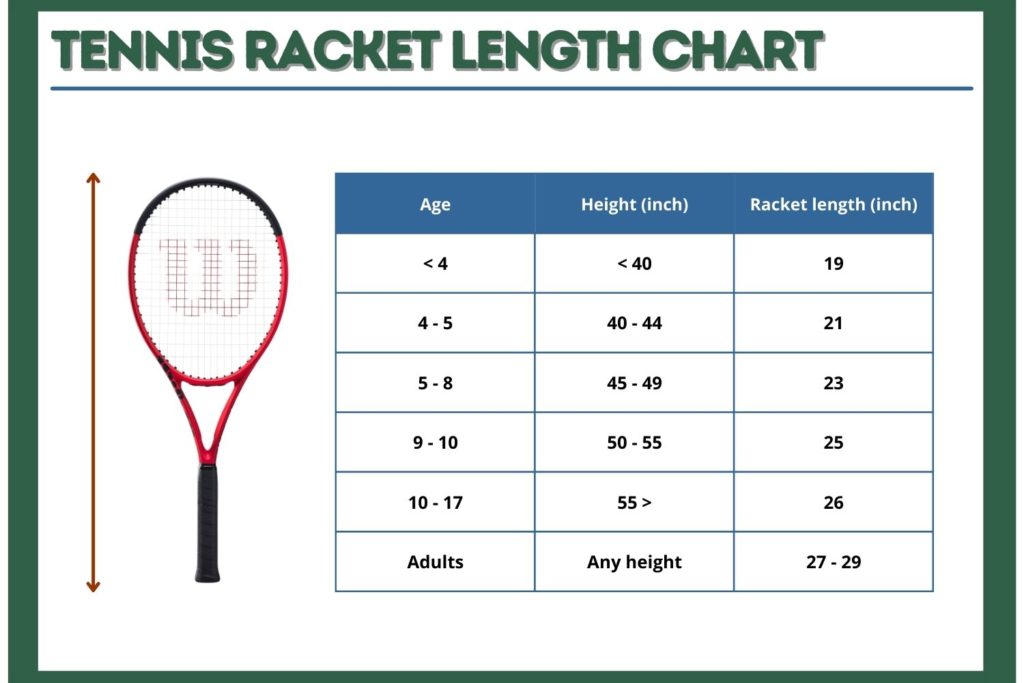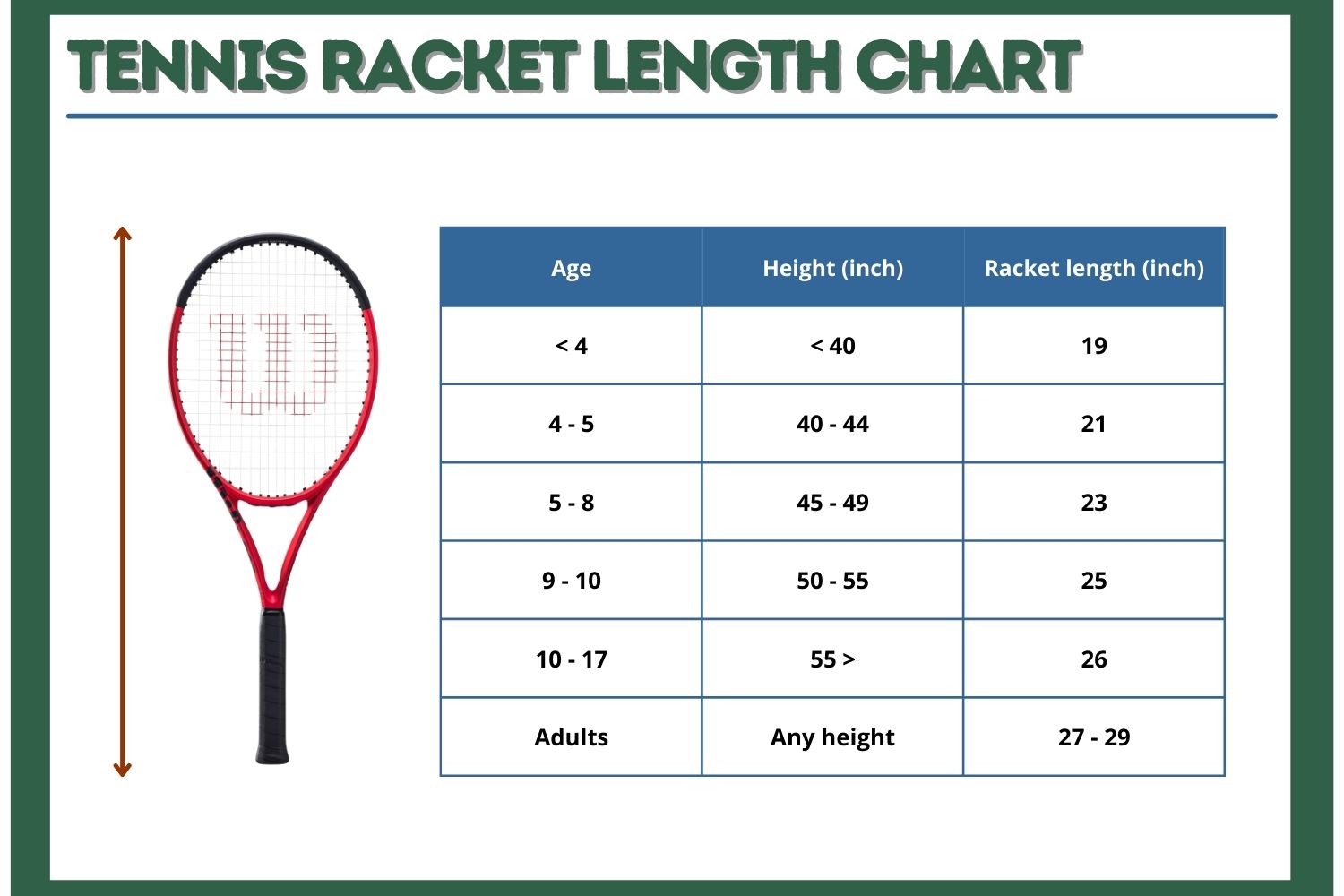 Length
It is also important to choose the right tennis racket length. The ideal length for a one-handed grip is the standard 27 inches, which should be easy to find. The racket's length is a crucial factor that you should consider as you may struggle to maneuver longer rackets, and shorter ones may reduce your sweet spot.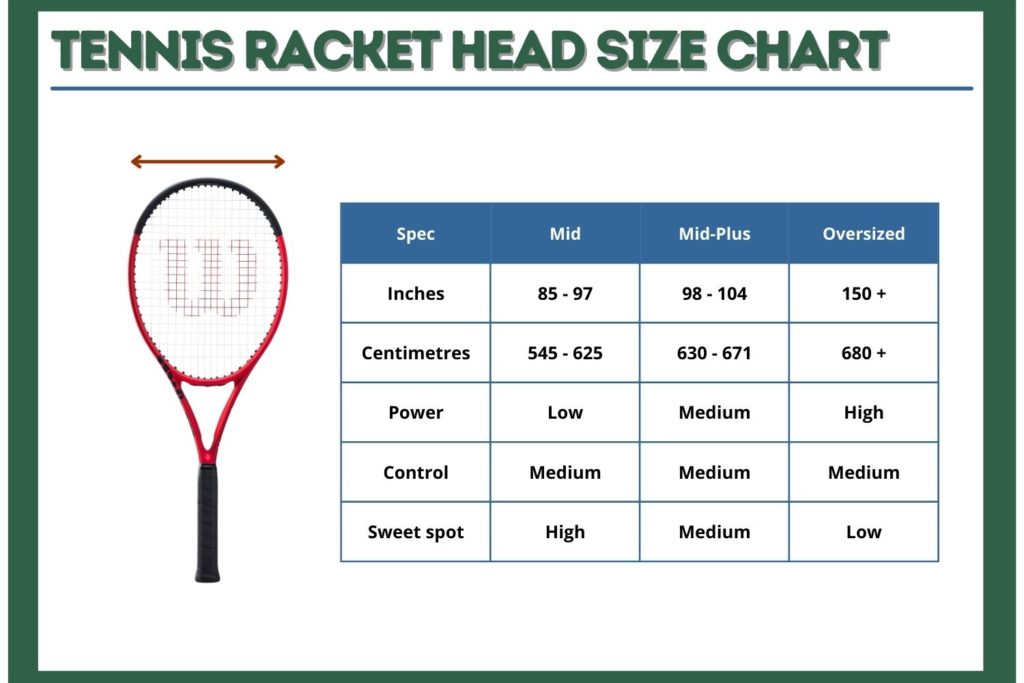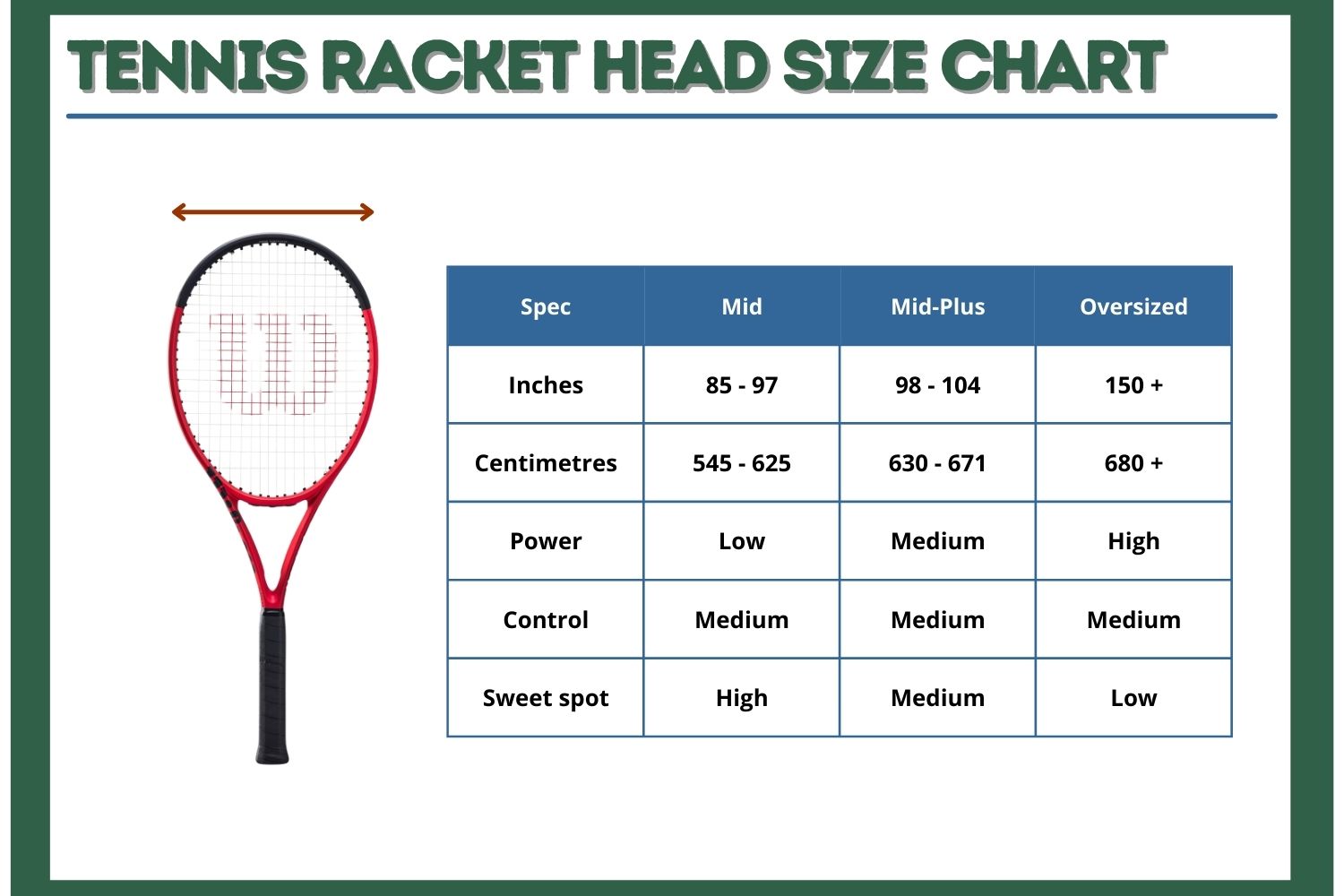 Head Size
The last thing that you should consider is the tennis racket's head size. The head size determines the size of the area for the strings. A larger head size means a larger string area, which aids in hitting the ball more often. 
Larger head sizes are also useful for generating more power, which is another thing to consider. If you feel like the power of your swings is lacking, a larger head size may be what you need to improve on it. Try to aim between 95 and 98 inches for head size, and you will see instant changes in your performance!
While specs matter and are easy to get lost in, we always recommend trying out the racket yourself first, if you can. Try to see what feels comfortable for you, as that will be of utmost importance in the long run and make the difference you would like to witness.
Our Verdict
The single-hand backhand can be a very useful grip once you master it, and there are many crucial considerations to make in selecting your racket. For that reason, the Babolat Pure Aero 2019 is our top pick and should offer you the topspin and power to draw the major benefits of the single-handed backhand stance and make the most of it. 
Another option we recommend as the best rackets for one handed backhand is the Wilson Blade 98 if you are looking for something easier, stable, and with more control. The latter may especially be important for newer players who struggle with control in this grip, and this is another well-rounded choice if you are still learning but want something you can stick with for a while.
How We Chose the Best Rackets for One Handed Backhand
Finding the best racket for one handed backhand requires a lot of care due to the learning curve of the stroke and the preparation needed to execute it properly. We looked at several rackets spanning 8 tennis racket brands to make our selections with the utmost consideration.
Getting the right response for your stance is important for both learners who need the correct feedback and more advanced players who need a racket to reap the benefits of the grip. For this reason, we cared about the rackets offering sufficient power. 
Control was also essential since this can easily be lost in the one handed backhand, especially by beginners. Finally, comfort was also an important factor, ensuring the correct dimensions. 
Our suggestions are play tested as we believe experience matters as much as what is on paper.
FAQs
If you're wondering which racquet is best for single hand backhand or if one-handed backhand better then keep reading to find answers.
Q: Can you hit a backhand with one hand?
The one-handed backhand is a very popular grip among professional tennis players. While it might seem like a complicated grip to learn, it is actually not too difficult once you get the hang of it. The main benefit of this grip is that it allows you to generate a lot of topspin and power while still maintaining good control over your shots. 
Q: What racquet is best for one-handed backhand?
The Babolat Pure Aero 2019 is our top pick for the best racket for one handed backhand. It offers topspin and power to help you make the most of your single-handed backhand grip. Wilson Blade 98 is also a great choice for easy control and stability.
Q: Is a one-handed backhand better?
There is no definite answer to this question as it depends on the player's individual preference and playing style. Some players may find that a one-handed backhand gives them more power and spin, while others may find it difficult to control. Ultimately, it is up to the player to decide what works best for them!
Q: Is the one-handed backhand more powerful?
The one-handed backhand can be more powerful, but it also has a higher margin for error. If you don't make contact with the sweet spot, your shot will likely go long or wide.
We are sorry that this post was not useful for you!
Let us improve this post!
Tell us how we can improve this post?